Information and Communication Technology - The Next Generation
ICT and Mobile Communications are rapidly becoming indispensable components of our personal lives, industry, and society. ICT has the potential to be the key enabling technology that solves crucial problems in future energy consumption and generation, climate and environmental change, affordable healthcare, efficient transportation, and the inclusive society. ICT will continue to be a focus of European development policies, industrial interest, and user demand.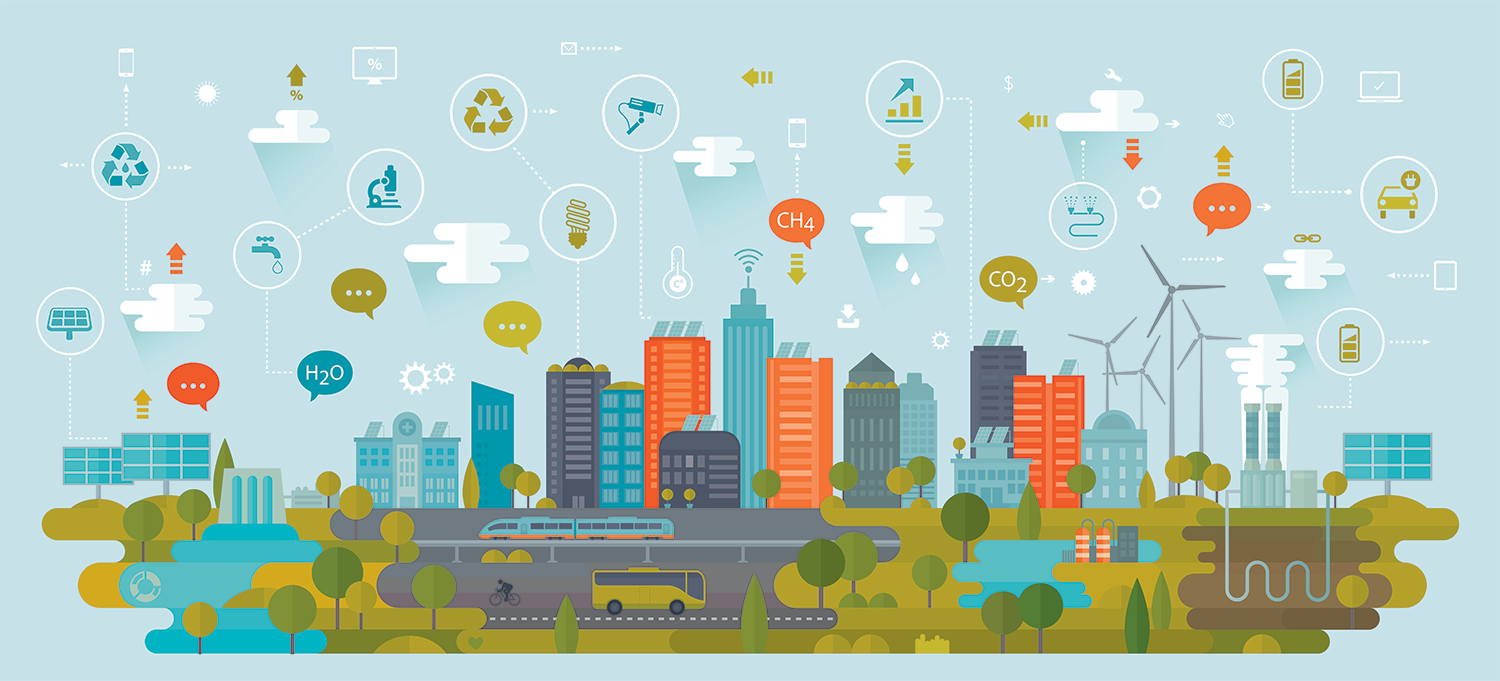 Over the last decades, Sweden has achieved a very strong position in mobile communications. Researchers in Sweden and Finland have driven the development of the mobile internet. Several paradigm shifts lie ahead and these have already started to affect the ICT industry. Sweden as a nation needs to respond strategically to these challenges; this proposal outlines how we can develop our knowledge and competitiveness for The Next Generation ICT systems, while moving higher up in the value chain in order to maintain a leading position in the next decades as well.
Mission
The mission of this initiative is to secure and further develop the Consortium and Stockholm as a world leading center of ICT research and innovation.
Unique strengths
The consortium has several unique strengths: the whole ICT chain is present: components, networking, computing, systems, and user interaction; there are many strong industrial and research institute partners with active & successful collaborations; there is also a very well established tradition of graduate education, with the partners currently producing the majority of all doctorates in Sweden in the ICT area.
Activities
The new challenges in the ICT areas require a substantial renewal of the existing research environment. Solving these new research challenges requires thinking on a systems level, as no single component alone provides the best system level solution. New, important research topics continue to be found at the boundaries between traditional research areas, therefore the program for renewal focuses on fostering interdisciplinary cooperation. It involves three major types of activities:
Developing the faculty of the consortium in new research areas. A key element is launching "Focus projects" creating new constellations of research groups and industry partners based on the pattern established in our successful Vinnova and Linnaeus Excellence Centers.
Faculty renewal: Opening new research areas with international top-level senior faculty and Recruiting and developing young, talented faculty ("rising stars") with the capabilities to tackle these new challenges. This involves recruitment that targets junior researchers and "Startup packages" to jump-start these talented individuals, enabling them to initiate new research efforts.
New collaboration models with research institutes. To further improve the collaboration with the institutes SICS & ACREO new models for collaboration will be devised to strengthen new inter-group relations and contribute to the recruitment of new faculty or research staff within the research program of ICT TNG. Three main methods are envisaged: (a) Adjunct faculty, where senior researchers at the institute take on part-time (typically 20%) positions at KTH or SU participating in joint projects, education and doctoral student advising activities; (b) Mini-sabbatical, where a senior researcher at the institute hold a full time visiting position at KTH or SU for a continuous period of 3-6 months, say; and (c) Joint postdoc positions, where postdocs are recruited externally (mainly funded to ERCIM grants) to split their time between the research institute and KTH or SU.
Industrial collaboration
The consortium has an impressive track-record of industrial collaboration over the last decades including several major research programs with direct involvement of industry researchers. A lion's share of the total Vinnova (Swedish Agency for Innovation Systems) funding for industry/academia collaborative research in ICT has gone to the consortium and its industry partners. This consortium also hosts a significant proportion of the Vinnova Excellence Centres in the ICT/Mobile Communication. Both the Vinnova centres as well as the Linnaeus centre, ACCESS, provide important channels for industry involvement and knowledge transfer. In collaboration with the city of Stockholm, the consortium also provides excellent support for researchers with entrepreneurial ambitions to form spin-off companies. The KTH Business Liaison Office has developed a worldclass innovation system for stimulating and supporting the exploitation of research results. The entrepreneurial climate in region is excellent, as can be seen by the fact that the majority of all startups in ICT in Sweden have their origins in the greater Stockholm area.